Oil Exporters in Pakistan
armgtc produce the best quality cooking oil, made on latest electronic plant under scientifically supervised hygienic conditions with strict quality control methods, contains Vitamins A,D & E.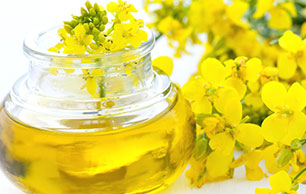 Canola Oil – LONG LIFE
Known as the most heart healthy oil, extracted from Rapeseed Plant.
This oil is similar in flavor, color, smoke point and usage qualities to vegetable oil. It combines well with other healthy oils for cooking purpose and has the highest unsaturated to saturated fats ratio. In comparison to vegetable oil, it combines well with vinegar and salad dressings to make delicious dishes that result in controlled blood glucose and cholesterol levels.
Corn oil
Corn oil (maize oil) is oil extracted from the germ of corn (maize). Its main use is in cooking, where its high smoke point makes refined corn oil a valuable frying oil. It is also a key ingredient in some margarines. Corn oil is generally less expensive than most other types of vegetable oils.
Crude Palm Kernel Oil
Crude Palm Kernel Oil (CPKO) is a light yellow crude oil, extracted from the palm kernels, containing mainly lauric acid. It is an edible plant oil which derived from the kernel of the oil palm. It is commonly used in commercial cooking because of its relatively low cost, and because it remains stable at high cooking temperatures and can be stored longer than other vegetable oils. Palm kernel oil, coconut oil and palm oil are three of the few highly saturated vegetable fats. Its lack of cholesterol and trans fatty acids, viewed as being heart-healthy attributes.
Crude Palm Oil
Crude Palm oil is an edible oil derived from pulp of oil palms. It is naturally reddish in colour as it contains high amounts of beta-carotene. Its scientific name is Elaeis guineensis. Uses of crude palm oil. Palm Oil is used for cooking and largely in South East Asia.
Rapeseed Oil.
The rapeseed plant usually blooms in the summer and is famous for its golden-yellow flowers.
Belonging to the cabbage family, it's closely related to turnip and mustard.
Its oil — known both as rapeseed and canola oil — is widely used for cooking, baking, and food processing.
This article reviews the nutritional content, benefits, and potential downsides of rapeseed oil.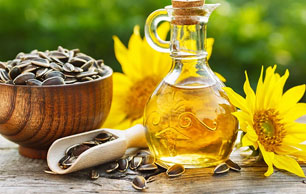 Sunflower Oil – HAPPY LIFE
Known as the most famous oil with great health benefits, extracted from sunflower seed.
This oil has powerful anti-oxidants that help fight serious diseases like cancer, cardiovascular disease, diabetes etc. A weight-friendly oil that can be used for frying as well as salad dressings.